On Saturday 11th Feb 2012, Nathan Humphreys and myself ran a Python Hack Day for a few people at my flat in Brighton.  This was the first hack day that any of us had run or attended so we didn't know what to expect.  But we learnt lots of things along the way.
We chose Python as a language to use since plenty of people we knew had a basic knowledge in it – plus Nathan and I have been using it side projects for a while now.
Start of the day
Around 10am on a Saturday, 5 of us are ready to work on a Python project, and the first item is to decide what to work on. No one was really that bothered so we decided on a project that had the most scope – creating a photomosiac web app.  We decide that we would develop this on Google App Engine and split into two teams – one for the web front end and the other for the image processing backend.
The first thing we ended up doing was setup the development environments.  We must have spent the first 2 hours getting python, git, Python Imaging and the App Engine SDK working correctly on all our machines.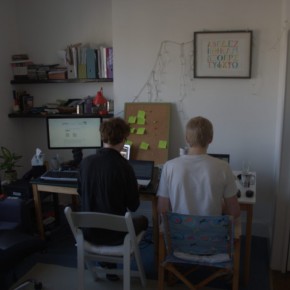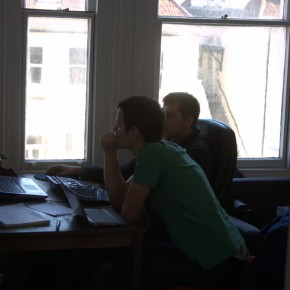 Once we started coding everything went smoothly, with plenty of code being written and pushed to our github repo. I had never used git before in a team environment before – only for my own projects where I have 1 developer and 2 branches. I was amazed at how easy it is to merge files and push your changes across the network to someone else.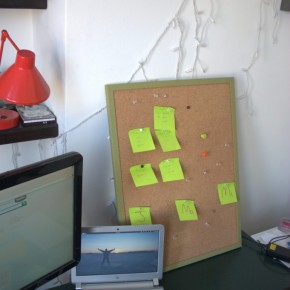 Afternoon
Following our lunch, we made good progress and was ready to start integrating and testing the algorithm in late afternoon.  Then it was time for intense pair debugging to get this working.  After discovering a few oddities with GAE Image functions, we finally got something basic working by 7pm and continued tweaking it further until 9.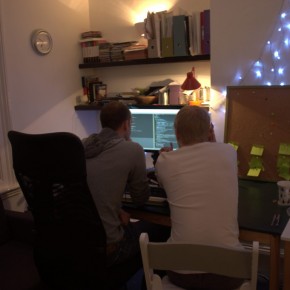 Lessons Learnt
After the first hack day, I learnt quite a few things:
A 9 hour day is actually quite short, so maximise the available time.  Next time, we will try and select an idea to work on using email, create a skeleton project and ensure everyone can compile and run the project.  And all this before they arrive on the day.
Git and github rocks
Even in a single day, 5 people can create code that becomes difficult to debug and test.
What's Next
Nathan and I have plans for more hack days as they are brilliant fun.  Next up we are going to attend some else's hackathon – Mark Pearson's Hackathon London on 23-25th March 2012.